Published: Tuesday, August 21, 2018 08:38 AM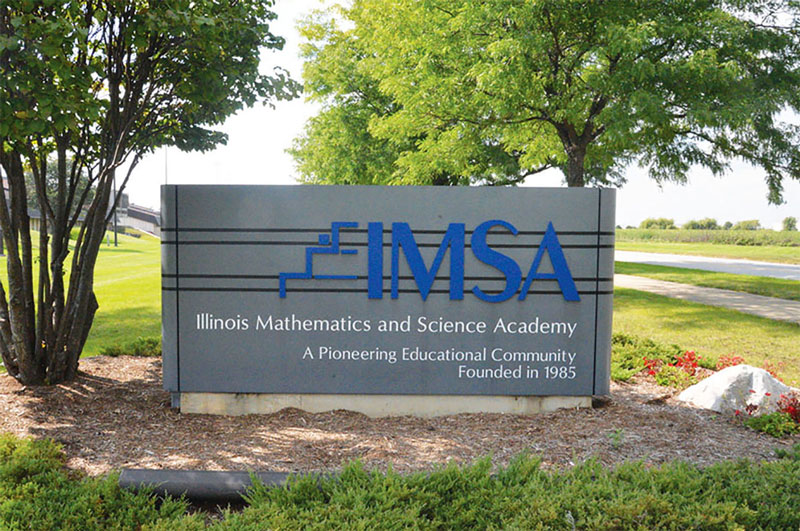 SPRINGFIELD – A plan to expand the Illinois Math and Science Academy without any added cost to the state is now law, according to the bill's sponsor, State Senator Linda Holmes (D-Aurora).
The plan will allow out-of-state and international students to attend IMSA; they will be charged tuition, fees, room and board to cover all their costs. It ensures state appropriations will be used solely for Illinois resident students. This new population will make up 25% or less of the student body.
"The Academy is a fantastic resource for Illinois and a source of pride for Aurora," Holmes said. "I am thrilled we can expand IMSA and bring capital development jobs to the community in construction of a new residence hall for these brilliant new students."
Senate Bill 2939 also expands the school by adding ninth-graders to those students already eligible in grades 10 through 12 at IMSA. In-state students at all levels will continue to pay activity fees on a sliding scale but not tuition, as in the past.
Holmes says the proposal to grow IMSA came out of the state's budget impasse when the school's state funding was at risk. The new law means the school can rely less on state money going forward as well as bringing more highly-talented students together.
"These young people are truly the best and the brightest," Holmes said. "The more exceptional IMSA graduates emerge from their fantastic school, the greater Illinois' future will be with STEM careers and advancements."
According to a Beacon News report in May, IMSA anticipates charging about $50,000 to out-of-state students for tuition; now that the bill has been signed into law, they will further develop their plans. The new law takes effect January 1, 2019.
Category: Latest