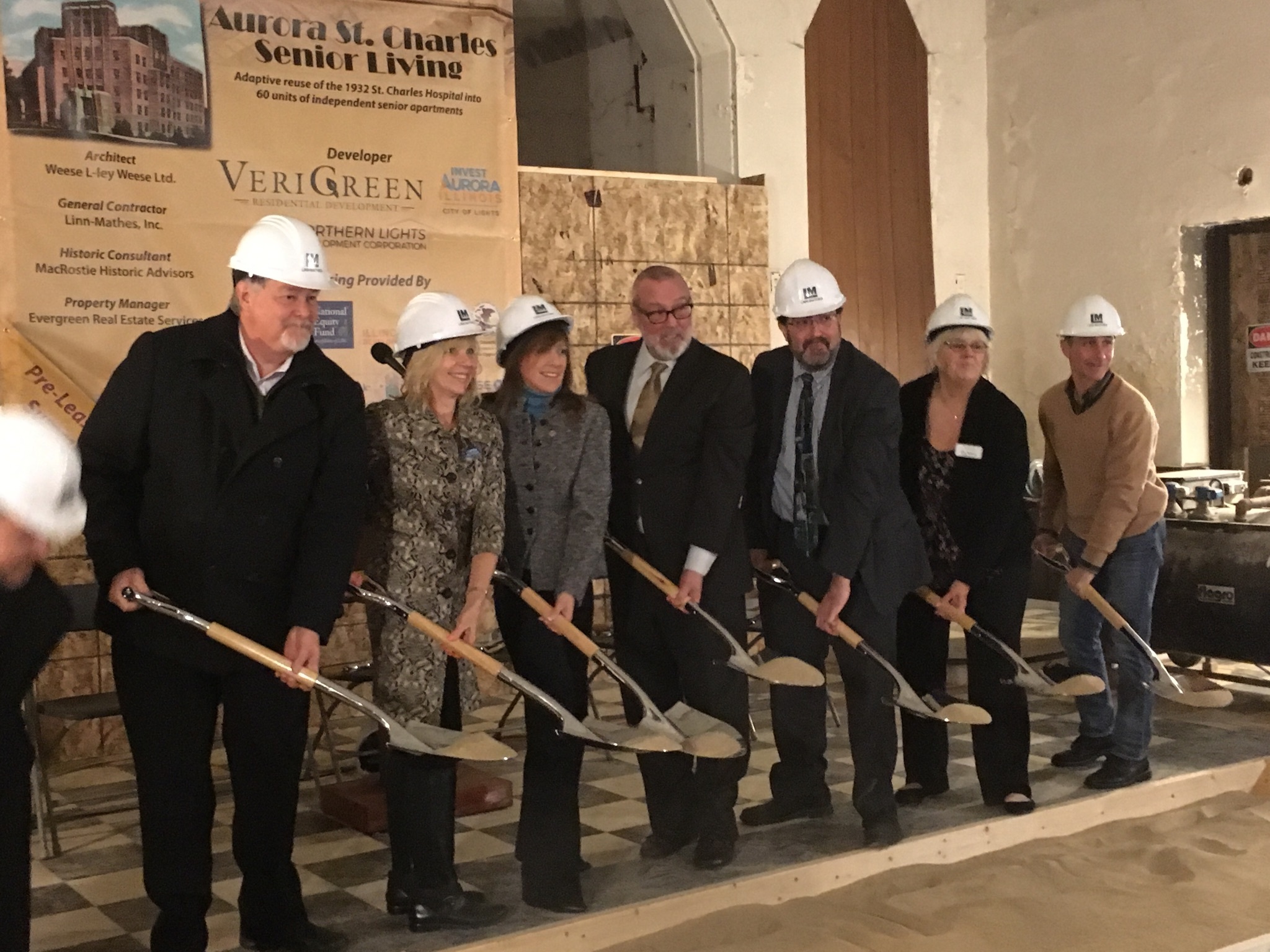 Aurora Breacon News - April 18, 2016 | Original article
By Steve Lord
Aurora Mayor Tom Weisner and other city officials last week took their case to Springfield for quick reauthorization of the River Edge Redevelopment Zone program and the historic tax credits that go with it.
Aurora has used the program for the $25 million renovation of the former St. Charles Hospital on Galena Boulevard near Lincoln Avenue on the near East Side.
The state tax credits were available because the St. Charles property - built in 1932 and on the National Register of Historic Places - is included in Aurora's River Edge Redevelopment Zone.
From this area, state Sen. Linda Holmes, D-Aurora, has signed onto the Senate bill, as has state Sen. Karen McConnaughay, R-St. Charles. On the House side, state Reps. Linda Chapa Lavia (D-Aurora) and Stephanie Kifowit (D-Oswego) are supporting the reauthorization.
Aurora was one of the first cities to take advantage of the River Edge program, and was the first city to seek and receive an expansion of its original zone. It was that expansion that put the St. Charles property inside the zone.
Read the full article here.