Published: Thursday, May 16, 2019 03:10 PM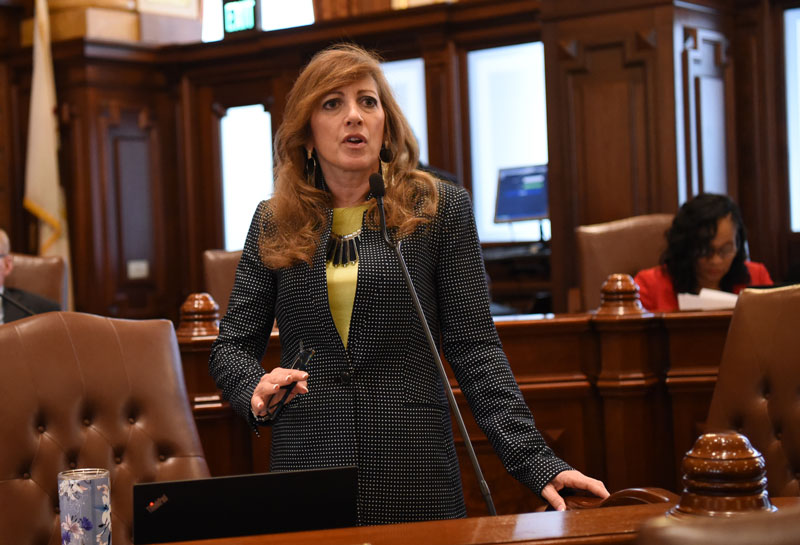 SPRINGFIELD – After an October report from ProPublica revealed allegations of abuse and neglect of children at the Aurora Chicago Lakeshore Hospital, concerns were heightened about coordination between the Department of Children and Family Services and other state agencies.
State Senator Linda Holmes' (D-Aurora) House Bill 831 requires better reporting to rectify those cases by require DCFS to notify the Director of Public Health and the Director of Healthcare and Family Services when they occur.
"After DCFS found neglect and sexual abuse by staff, as well as failure to provide a safe environment and to monitor these children's care and medication at this psychiatric hospital, it became obvious more oversight is needed to prevent this from happening," Holmes said. "Federal and state investigations have revealed these tragedies and we must do everything we can to stop it."
The Department of Public Health inspects and licenses hospitals, including psychiatric hospitals where children in need of that care reside. DPH has the authority to revoke, deny or suspend a hospital's license. The Department of Healthcare and Family Services is responsible for providing healthcare coverage for adults and children who qualify for Medicaid, which covers many children in these hospitals' care.
"These agencies must be engaged to help investigate and correct the conditions that lead to cases of abuse and neglect," Holmes said. "Whenever DCFS receive a report by any means, at any facility, they should notify the directors of DPH and HFS so they can take action. The numerous charges against DCFS in safely caring for children under their supervision are disturbing and this is just one of many legislative actions underway to reform child welfare."
Among the cases investigated were children who had been cleared for discharge weeks or months before, but they were languishing in the hospitals because DCFS had failed to find other places for them.
Representative Stephanie Kifowit is the House sponsor of House Bill 831. With passage today by the Senate, the measure will go to the governor for his consideration.
Category: Latest