Published: Thursday, January 28, 2016 01:25 PM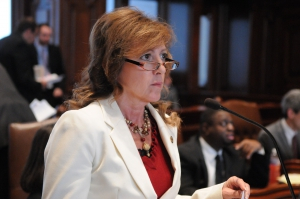 SPRINGFIELD — State Sen. Linda Holmes, D-Aurora, issued the following statement after voting in favor of Senate Bill 2043, which, among other things, funds grants for college students that went unfunded over the past year.
"This should have been done a long time ago," Holmes said. "Failing to deliver on these grants has been harmful to students who are working toward a better education."
"I urge Governor Rauner to do the right thing by businesses and the next generation of workers who will make them strong: Sign this funding into law."
Senate Bill 2043 appropriates $397 million for MAP grants and $324 to the Illinois Community College Board for funds that include operations and adult education and literacy programs.
Having passed both chambers of the General Assembly, it awaits the governor's signature to become law.
###
Category: New Releases