Published: Thursday, May 24, 2018 06:34 PM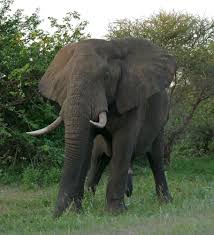 SPRINGFIELD – State Senator Linda Holmes (D-Aurora) advanced legislation to ban sales on ivory through the Illinois Senate earlier today.

"This is a meaningful step that will help stop the brutal, illegal poaching of elephants abroad," Holmes said. "It's our responsibility to protect these magnificent animals before it's too late."

According to the World Wildlife Foundation, tens of thousands of elephants are killed every year for their ivory tusks. In the 1980s, it is estimated nearly 100,000 elephants were killed each year and up to 80 percent of herds were lost in some areas.

Holmes' proposal, House Bill 4843, charges individuals caught selling ivory with a Class A misdemeanor and fine of up to $1000.

"Decades of reckless poaching nearly wiped out these animals," Holmes said. "Over time, these types of responsible, common sense measures will help bring them back from the brink of extinction."

Guns and knives that are older than 100 years and less than 20 percent ivory are exempt from the ban. Musical instruments older than 1975 and made from less than 20 percent ivory are also exempt from the ban. If signed into law, Illinois will join California, Hawaii, Nevada, New Jersey, New York, Oregon and Washington in banning the sale of ivory.

Holmes' proposal passed the Illinois Senate with a vote of 49-0. It has now passed both chambers of the General Assembly.
Category: New Releases