Published: Friday, June 28, 2019 11:45 AM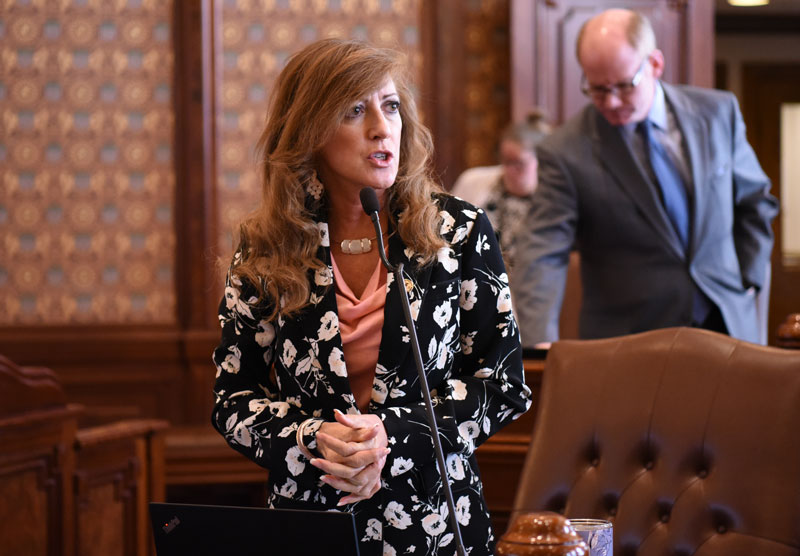 Aurora, Ill. – State Senator Linda Holmes looks forward to infrastructure improvements locally and statewide after Gov. JB Pritzker signed the $45 billion "Rebuild Illinois" capital funding plan into law today.
"We will finally be able to upgrade our roads, bridges, freight and passenger rail, transit, airports and waterways – which creates good jobs in our communities," Holmes said. "Having dedicated resources for horizontal and vertical infrastructure projects means this is not just a one or two year plan, but a means for continual modernization."
The list of appropriations set for the 42nd District includes $100 million for the Regional Transportation Authority to extend Metra train service beyond Aurora into Kendall County, bringing public transit to the fastest growing region in Illinois.
"I've met so many people who drive in to the Aurora Metra station because there's no alternative, and I'm so pleased this project will be able to provide better access and reduce highway congestion for commuters," Holmes said.
Projects included in the capital plan include infrastructure and building improvements for the municipalities of Montgomery, North Aurora, Oswego and Aurora; Fox Valley Park District; and School Districts 129 and 131. It also provides funds to area human service facilities that provide substance abuse treatment and support, homeless services, domestic and sexual violence healing and shelter, and support for Spanish-speaking families.
"These are long-overdue projects our communities have needed for years," Holmes said. "I told our local officials I would advocate for this funding to fix and build for our growing region's needs, and I'm pleased to be able to deliver."
From the higher education system's appropriations budget is $6.68 million to the Illinois Math and Science Academy in Aurora for renovation of residence halls and other capital improvements. IMSA continues to draw more students from throughout the nation and the world for its science, technology, engineering and mathematics programs.
Locally and statewide, some projects will begin as soon as design and engineering phases are complete; other projects will be funded over the next few years. New funding approaches mean projects will continue to be funded as needed each year going forward.
Category: New Releases