Published: Wednesday, February 19, 2020 02:58 PM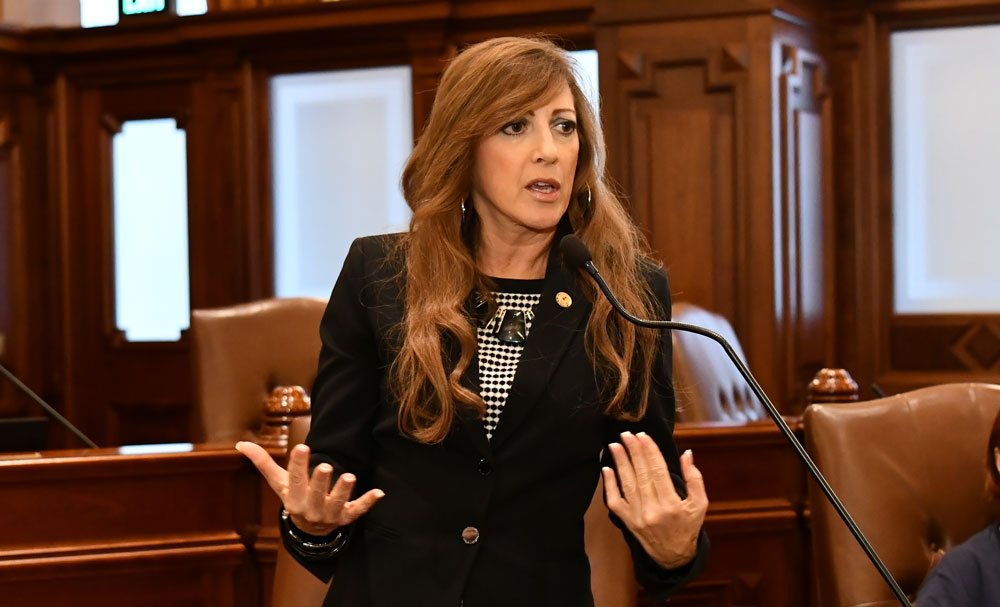 Assistant Majority Leader Linda Holmes (D-Aurora) joined her colleagues to hear Gov. JB Pritzker introduce his budget proposal to the General Assembly today, and released the following statement in response:
"I was happy to hear the governor's intention to not only pay the required full pension payment, but to potentially fund another $100 million to pay down our pension debt. This addresses a complex but ongoing need to reduce our pension liability faster.
"I liked hearing his plan to invest $2 million in a new Illinois Works job program to train people for careers in construction and trades. As a former remodeling contractor, I know these are good paying jobs and create valuable skills that contribute to our growing communities and their economies.
"I was also pleased to see that his funding proposal to invest more in Monetary Award Program grants this year includes a stipulation that 50% of that increase will go to community colleges. They don't get as much attention as big state universities but they provide education that builds careers for people of all ages. MAP grants are one way to address college affordability, and I hope we can find more ways to focus on that issue this session.
"The governor's budget address is the beginning of a process in which the Senate and House will write their own approaches to the budget and then work together as we did last year to negotiate a thorough approach."
Category: New Releases