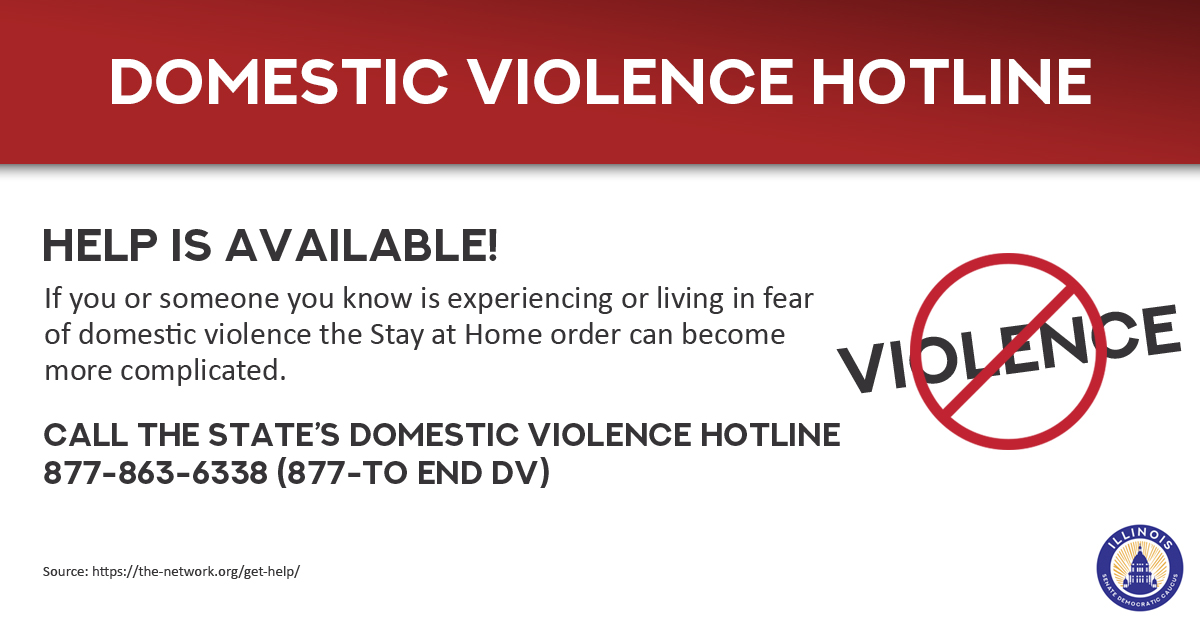 Aurora, Ill. – Most of us are staying home to stay safe during the COVID-19 pandemic, but for many survivors of sexual assault and domestic violence, home isn't a safe place.
Assistant Majority Leader Linda Holmes (D-Aurora) supports Gov. JB Pritzker and the Illinois Department of Human Services for expanding services for domestic violence and sexual assault survivors.
"Survivors of domestic violence and sexual assault survivors live in fear," Holmes said. "Staying at home now means they have nowhere to go and no one to watch out for them. I can't imagine how scared some of these people are in an already worrisome time."
IDHS announced Thursday the launch of a $1.2 million plan to increase the capacity of its current statewide network of services for domestic violence and sexual assault survivors during the current COVID-19 outbreak.
The plan expands the domestic violence helpline by creating a one-stop access point for all shelter needs. Survivors can call the helpline at 1-877-863-6338 to be connected to a shelter that can provide assistance.
The agency is also working with the Illinois Coalition Against Domestic Violence to establish an emergency fund to support local providers with assistance needs related to COVID-19.
Additionally, domestic violence prevention and intervention providers will receive a three-month advance of their current grant to support continuations of services and respond to the needs of domestic violence survivors.
IDHS will also provide the Illinois Coalition Against Sexual Assault with a grant advance to enhance the capacity of local rape crisis centers statewide to aid sexual assault survivors. The agency will similarly advance grant funds to Partner Abuse Intervention Program grantees for programs costs related to COVID-19.​