Published: Monday, July 12, 2021 01:12 PM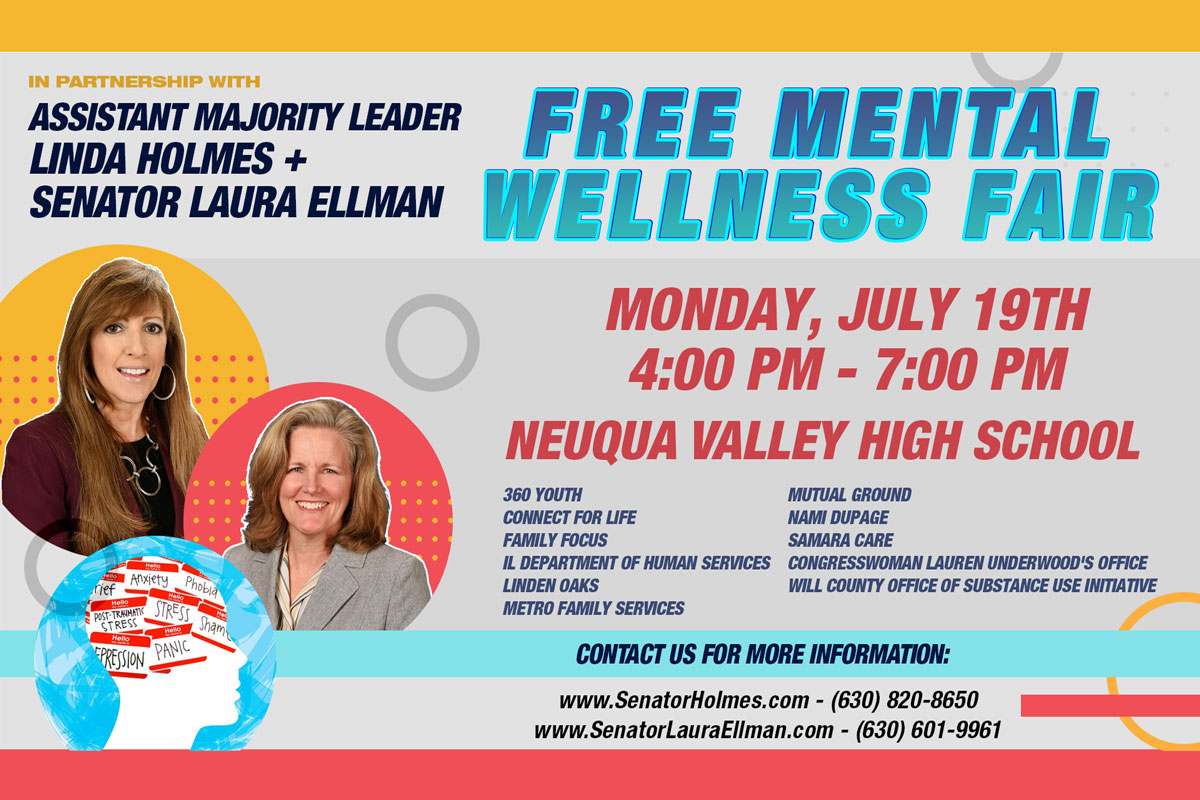 NAPERVILLE – Assistant Majority Leader Linda Holmes (D-Aurora) and Senator Laura Ellman (D-Naperville) will be hosting a free Mental Wellness Fair on Monday, July 19 to help local residents access important mental health services.
"This past year was tough on many of us," Holmes said. "It is essential that residents have the information required to address their mental health needs and find tools to make adjustments in their lives."
The mental wellness fair will take place from 4 to 7 p.m. at Neuqua Valley High School, located at 2360 95th St. in Naperville. Several groups will be present at the fair to address residents' specific mental health needs, including:
360 Youth
Connect For Life
Family Focus
IL Department of Human Services
Linden Oaks
Metro Family Services
Mutual Ground
NAMI DuPage
Samara Care
Congresswoman Lauren Underwood's Office
Will County Office of Substance Use Initiative
"Ensuring that people have access to mental health services is incredibly important," Ellman said. "This event offers a great opportunity to connect with incredible organizations offering helpful and even life-saving resources right here in our community."
Attendees will be required to wear a mask regardless of vaccination status, and social distancing guidelines will be in place to prevent the spread of COVID-19.
For more information, residents can reach out to Leader Holmes' office by visiting her website or calling 630-820-8650. Senator Ellman's staff is also available through her website or by calling 630-601-9961.
Category: New Releases