Published: Wednesday, January 19, 2022 08:44 AM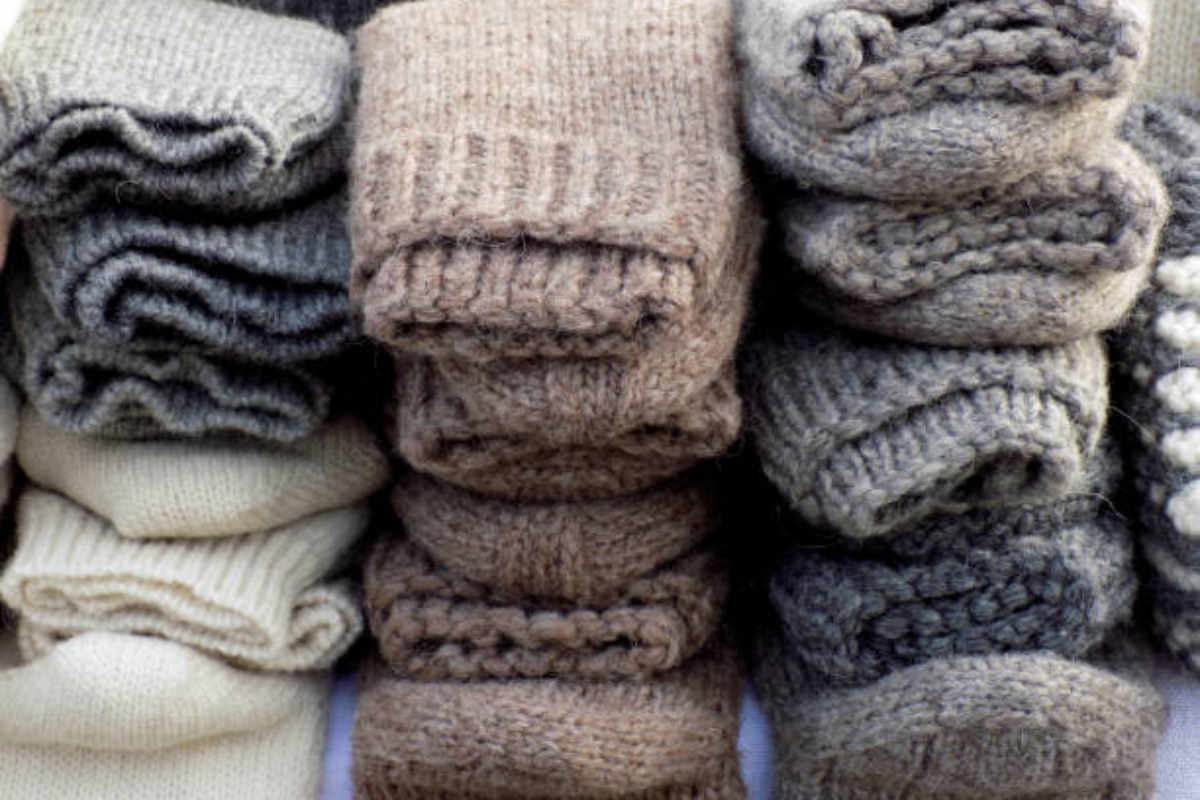 Winter socks are the most needed clothing item by homeless shelters, and the need continues after the holidays.To help our neighbors, Senator Linda Holmes (D-Aurora) is holding a sock drive for area shelters until Feb. 4. Shelters need new socks for men, women and children.
Donated items will benefit Hesed House. Please call Sen. Holmes' office if you have questions.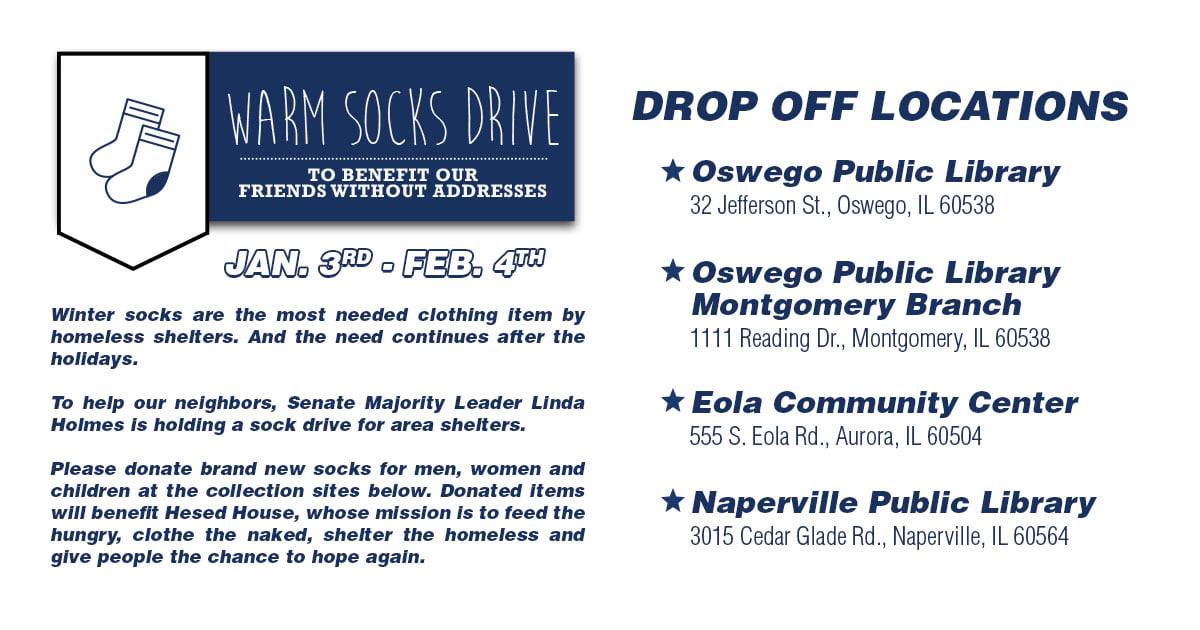 Category: New Releases