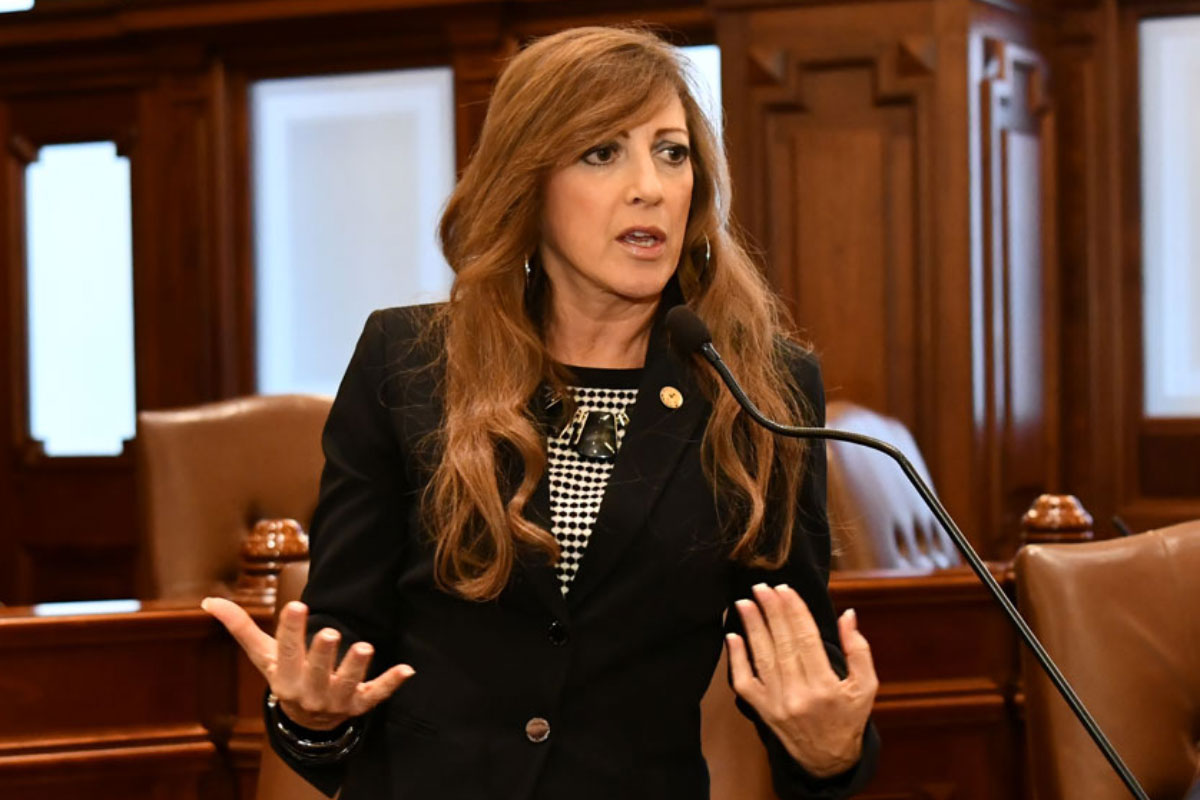 AURORA – To address public concerns about increasing crime in Kane, Kendall and DuPage counties, State Senator Linda Holmes will host an event where members of the community can join her, Kendall County State's Attorney Eric Weis, Kane County State's Attorney Jamie Mosser and DuPage County State's Attorney Bob Berlin for a public safety seminar.
The program is scheduled for Thursday, May 19 at 6 p.m. at Eola Community Center, 555 S. Eola Rd. in Aurora. Attendees will be encouraged to engage with Holmes and her guests.
"I know area residents are troubled about crime in our communities," said Holmes (D-Aurora). "Attorneys Weis, Mosser and Berlin will be on hand to talk about the nature of crime in our region and how their offices are helping residents address the problem."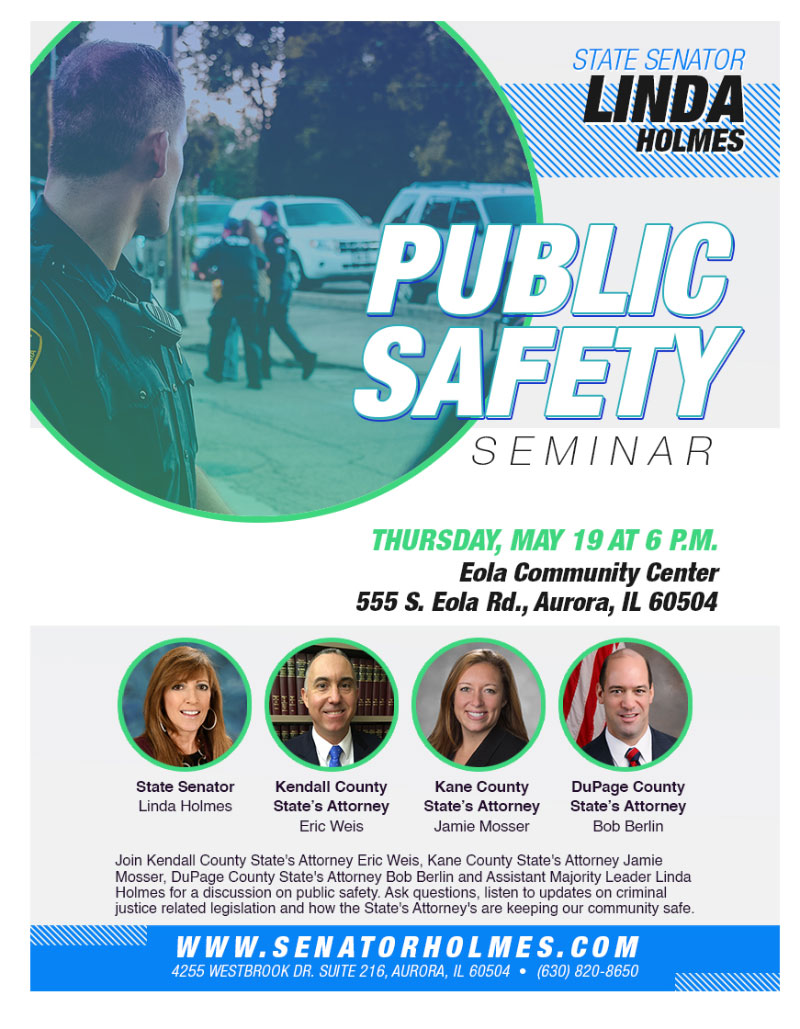 WHEN: Thursday, May 19 at 6 p.m.
WHERE: Eola Community Center, 555 S. Eola Rd., Aurora
WHO: State Senator Linda Holmes, Kendall County State's Attorney Eric Weis, Kane County State's Attorney Jamie Mosser, DuPage County State's Attorney Bob Berlin
WHAT: Public Safety Seminar