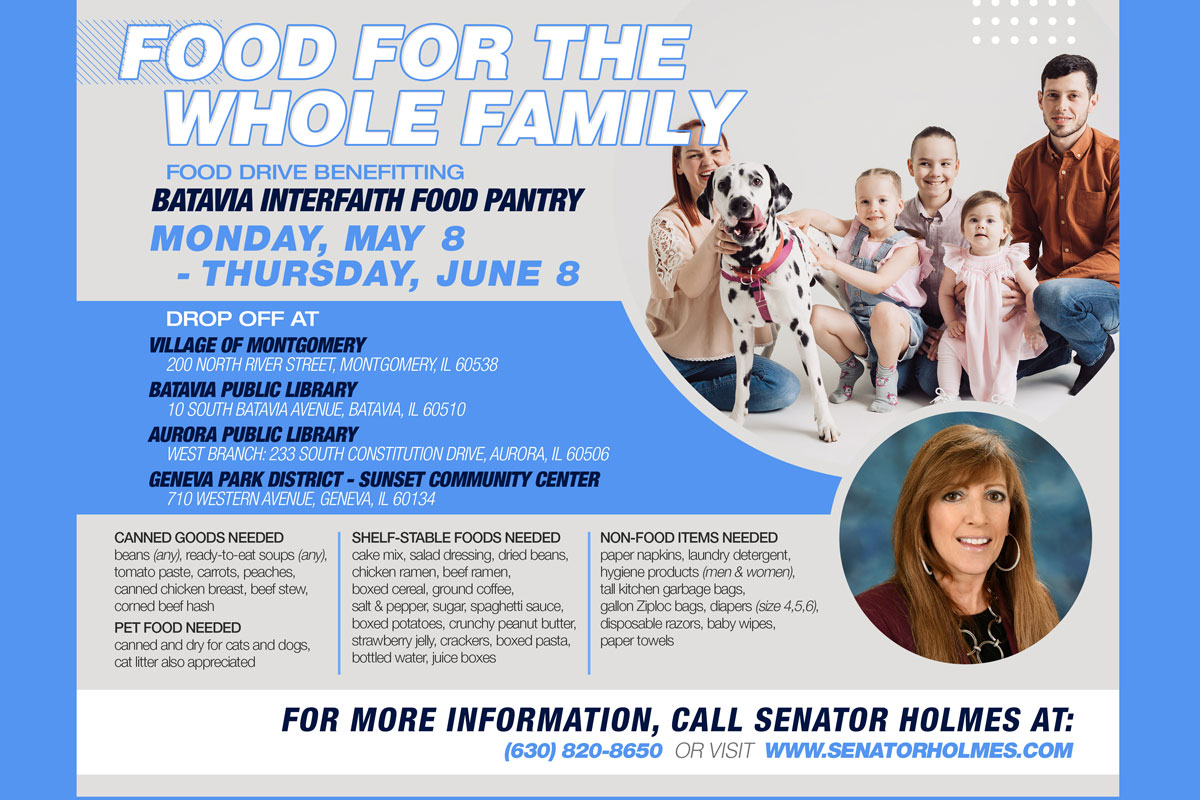 Aurora — To fight hunger in our communities, State Senator Linda Holmes is partnering with the Batavia Public Library to host a Food for the Whole Family Drive benefitting the Batavia Interfaith Food Pantry, as well as programs in Montgomery, Aurora and Geneva.
"Without access to free or reduced lunch options provided by the school, the summer months can be especially challenging for struggling families," said Holmes (D-Aurora). "For those of us with extras in our cupboards, we can pitch in to help our neighbors. Food banks have seen more families in need, and we know in many cases, that means every member of the family including pets."
From now until June 8, community members are encouraged to donate food, including pet food, at the following locations:
Village of Montgomery: 200 N. River St., Montgomery, IL 60538
Batavia Public Library: 10 S. Batavia Ave., Batavia, IL 60510
Aurora Public Library, West Branch: 233 S. Constitution Drive, Aurora, IL 60506
Sunset Community Center: 710 Western Ave., Geneva, IL 60134
Detailed lists of most-needed products are on the above graphic. For questions or additional information, contact Senator Holmes' office at 630-820-8650.