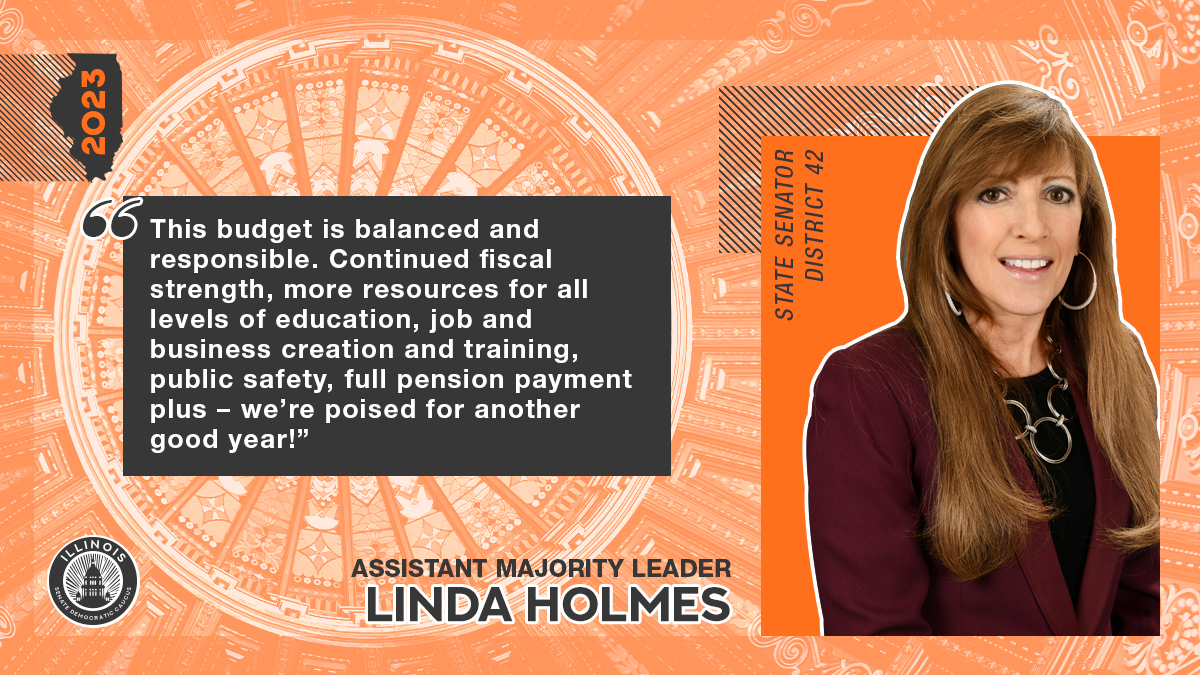 SPRINGFIELD – Illinois has seen four straight years of balanced budgets, paid down debt and received eight upgrades from credit rating agencies. Today, the Senate passed the Fiscal Year 2024 budget that prioritizes education, public safety, job creation and business development, and health and human services. Assistant Majority Leader Linda Holmes (D-Aurora) released the following statement in response to today's action:
"This budget is balanced and responsible. We're making the annual full pension payment, with an additional $200 million — the first time since the plan was enacted in 1994 that the state will provide contributions above what is required.
"The focus on fiscal strength continues: this budget would pay off COVID-related debt, pay off over $4 million of the Unemployment Insurance Trust Fund advance and put over $1.9 billion into the Rainy Day Fund.
"The Local Government Distributive Fund will see an increase, and Monetary Award Program (MAP) Grant funding is increased by $100 million for prospective college students. $20 million will go to the Fast-Track Workforce program to provide employee screening, recruitment and job training development to employers.
"I'm particularly pleased to see us make significant funding increases for public safety and law enforcement activities, as well as domestic violence programs. Making Illinois a safer place to live and work is fundamental so that our improved economy is a comfortable place to enjoy life with fewer security concerns."
The FY24 budget passed the Senate Thursday.