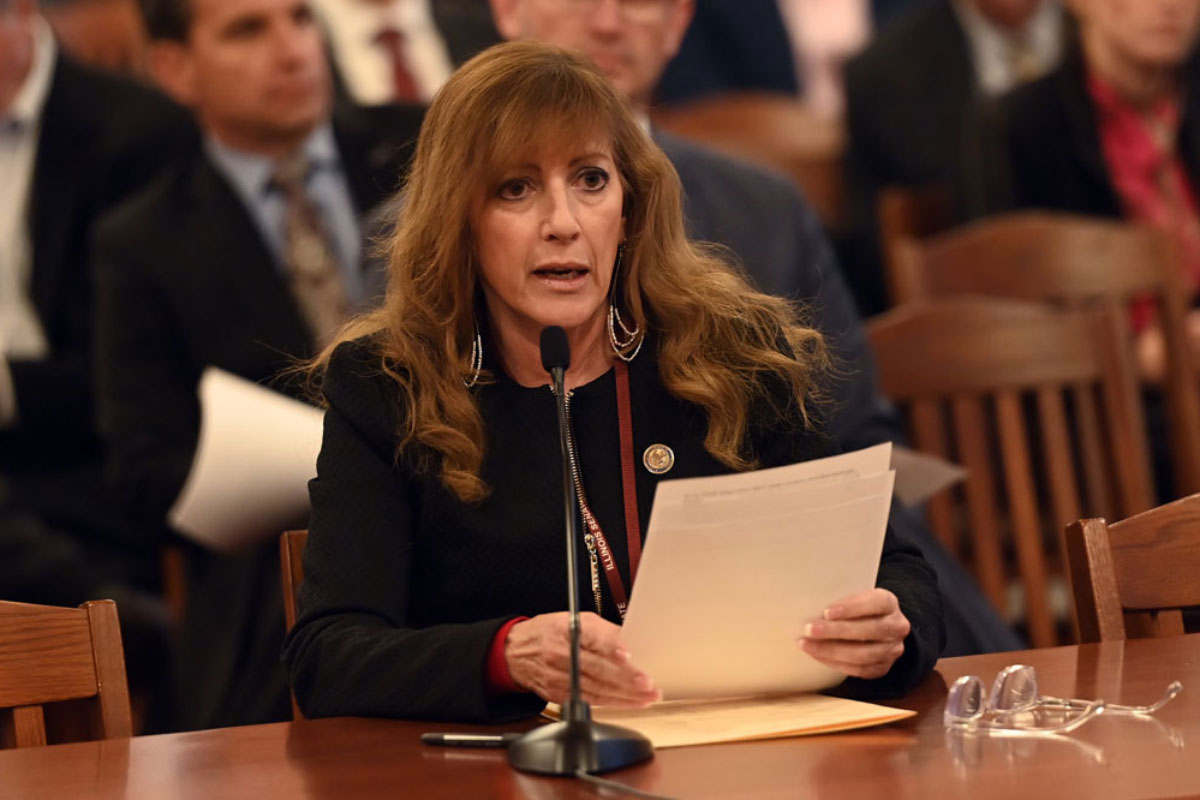 SPRINGFIELD – Since her early years in the Illinois State Senate, Assistant Majority Leader Linda Holmes has built an impressive record of legislation addressing animal welfare: from apes to beagles, and elephants to stray cats. Her record in this year's legislative session has earned her a perfect score from the Humane Society of the United States in Illinois in their 2023 Legislative Scorecard.
"I am grateful to the Humane Society not only for this recognition, but for their reliable support in bringing issues to light, along with their guidance and strategy to help get bills approved," said Holmes (D-Aurora). "In our community and throughout Illinois, people get behind efforts to end situations where animals are harmed or neglected, and I'm proud to stand with them."
The annual scorecard tracks Illinois legislators' voting records on five key pieces of legislation. Holmes received a 100% score, having sponsored and voted for all five. This year, successes include prohibiting toxicological tests on dogs and cats, another which makes it a Class B misdemeanor for a member of the public to feed or pet a bear or primate at a roadside zoo, and one to end home and renter insurance discrimination based on a dog's breed, among others.
"Looking ahead to the 2024 spring session, we'll pursue more opportunities to take better care of our fellow earthlings," Holmes said.