Published: Monday, June 09, 2014 10:44 AM
"The compromise allows businesses ample time to sell the products they currently have while designing environmentally-friendly alternatives." - State Senator Linda Holmes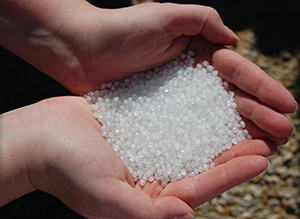 SPRINGFIELD - State Senator Linda Holmes (D-Aurora) was a co-sponsor of the legislation that bans the use of micro-beads in Illinois. The bill was signed by Governor Pat Quinn on Sunday.
"This plan is the result of an agreement between environmental groups and manufacturers," Holmes said. "The compromise allows businesses ample time to sell the products they currently have while designing environmentally-friendly alternatives."
Micro-beads, small, plastic spheres in personal care products, can cause serious environmental damage according to recent studies.
The legislation Holmes' helped advance banning micro-beads would be implementing over the next few years. The law prohibits manufacturers making products with micro-beads beginning on December 31, 2017.
The proposal also stipulates that businesses cannot sell products with micro-beads purchased after December 31, 2018.
Micro-beads are often included in face washes and other personal care products to help scrub away dirt. However, when they go down the drain, they end up collecting in waterways where they are often consumed by fish and other aquatic life.
Category: New Releases