Published: Wednesday, May 14, 2014 04:10 PM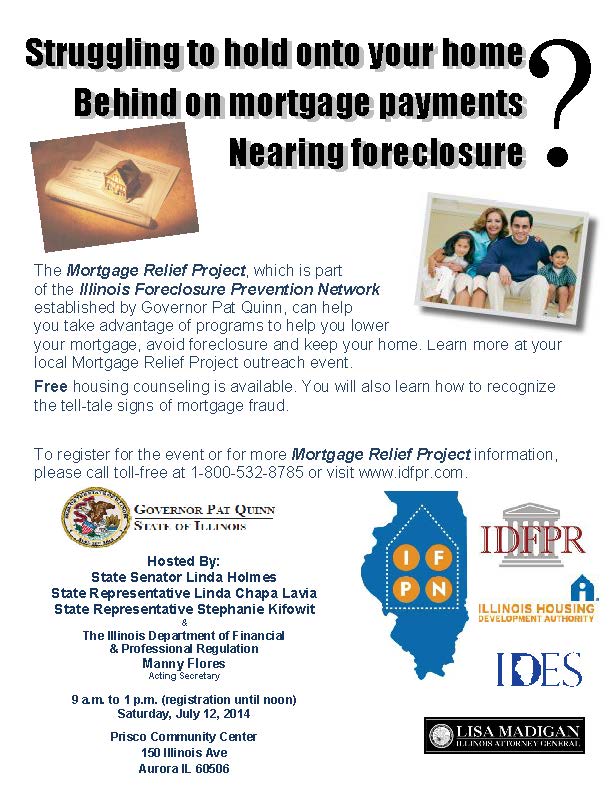 On Saturday, July 12, I am co-hosting a Mortgage Relief Project outreach event in Aurora.
This free event will explain ways to take advantage of programs that lower your mortgage, avoid foreclosure and keep your home.
Click on the flyer to the left for more information.
Click here for more information on what documentation to bring to this event.
Category: New Releases