Published: Wednesday, July 22, 2015 03:10 PM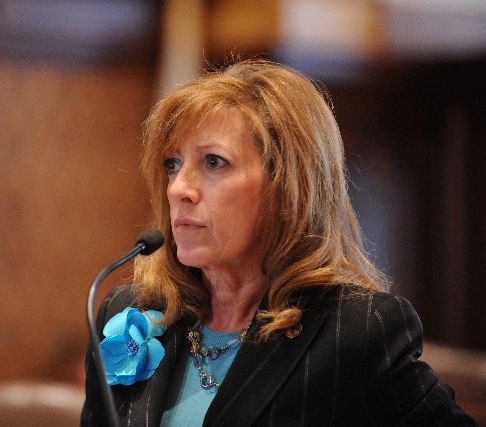 New regulations ensure safe disposal of syringes and other sharp waste
SPRINGFIELD — The governor signed today a law to improve waste disposal worker safety and prevent the potential spread of disease, enacting a plan put forth by State Senator Linda Holmes.
"'Sharps,' like syringes, are a fact of life for one out of 12 Illinoisans, and that means one out of 12 Illinoisans is disposing of them somehow," Holmes said. "I applaud the governor's decision to affirm a law that ensures our sanitation workers are not being exposed to potential biohazards as they do their jobs."
For proper disposal, syringes and other "sharps" should be collected in an appropriate sharps disposal container and can be disposed of in your regular trash. Even when placed in the appropriate plastic container, sharps should never be disposed of with recyclables.
Under the new law, disposing of sharp waste like syringes in recycling would be prohibited. It would also permit local governments to establish sharps collection points at medical centers and police or fire stations and to create a U.S. Postal Service-approved sharp waste mail-back program.
The legislation was Senate Bill 793. It becomes effective Jan. 1, 2016.
Category: New Releases