Published: Friday, November 07, 2014 10:10 AM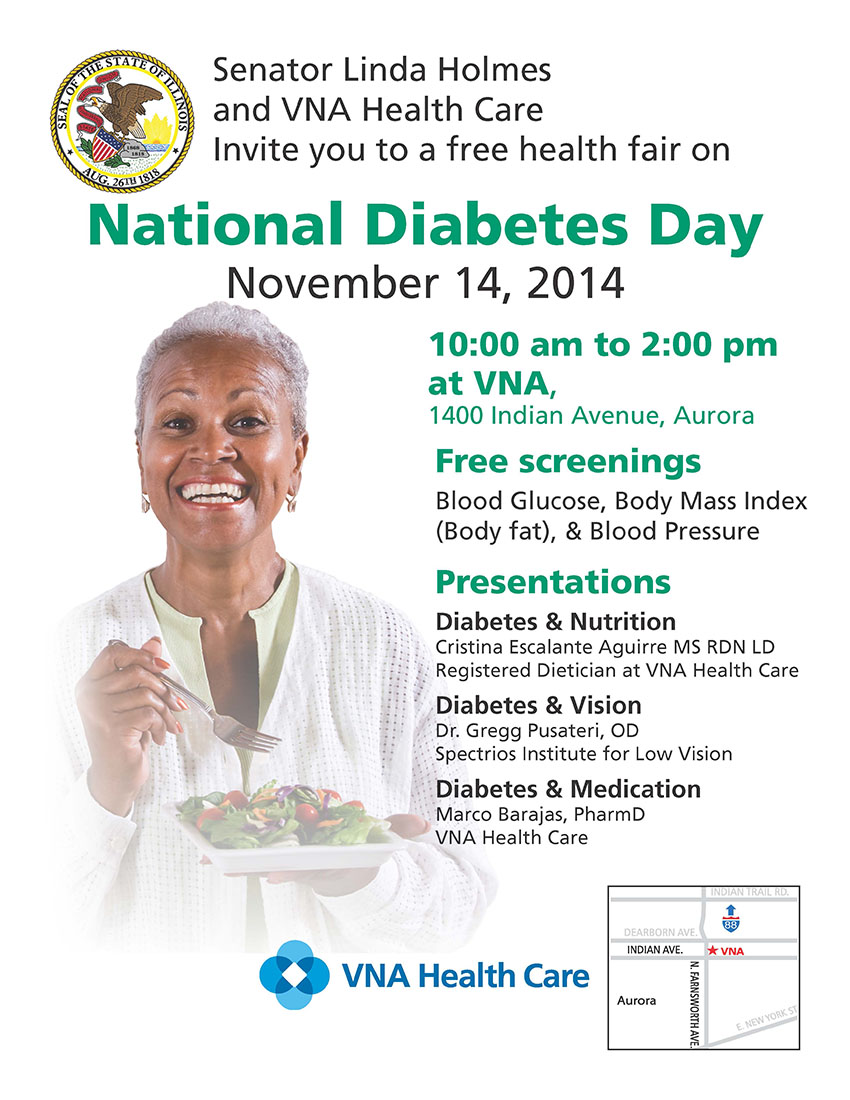 On Friday, November 14, Senator Linda Holmes is teaming with VNA Health Care in hosting a free health fair on National Diabetes Day, offering free health screenings and presentations on Diabetes care and nutrition.
Questions?
Contact Senator Holmes District Office at 630.801.8985.
Click on the flyer for more information
Para obtener esta información en español haga clic aquí.
Category: New Releases