Published: Monday, April 09, 2018 02:34 PM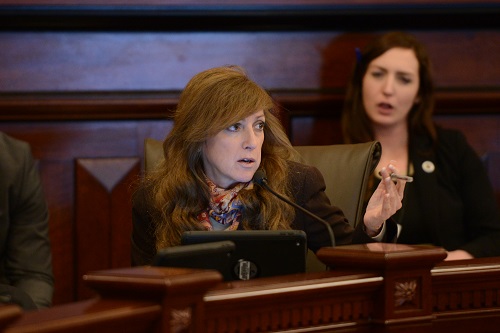 AURORA – Aurora schools will receive over $20 million in new funding thanks to the school funding formula overhaul supported by State Senator Linda Holmes (D-Aurora). Last week, the Illinois State Board of Education issued funds under the new formula to school districts around the state.
The distribution is based on detailed enrollment figures, district-specific student learning needs, the availability of local resources and other data. Intended as a first step toward fairer state support for every school district, the formula ensures no schools will ever receive less state funding than they do today under the new plan.
"Aurora school districts will see some of the largest increases in state funding, allowing them to correct inequalities caused by Illinois' old, unfair funding model," Holmes said. "For far too long, a student's ZIP code has dictated the quality of education that he or she will receive. I look forward to seeing this trend reversed as Illinois dedicates more resources to its schools."
Under the new formula, over $20 million in new, additional funding from the state will be sent to school districts serving Aurora. Aurora East Unit School District 131 will receive over $12.6 million, one of the largest funding increases in the state. Aurora West Unit School District 129 will receive $6.4 million and Indian Prairie School District 204 will receive over $700,000.
Category: Latest