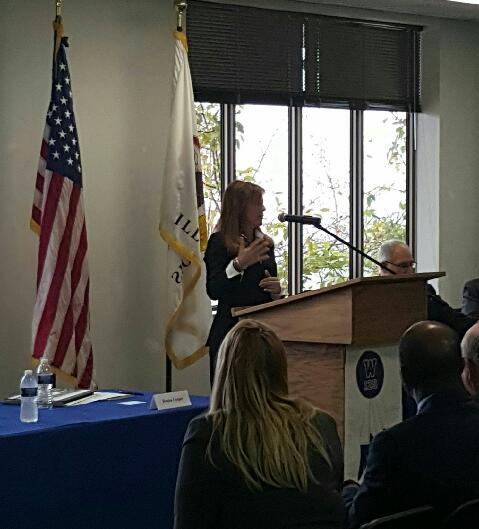 AURORA — West Aurora School District 129 today announced its proposed new West Aurora School District Campus – a 15-acre site near the intersection of Galena Boulevard and Edgelawn Avenue on Aurora's west side.
"The unique partnership demonstrates how high quality education offerings affect economic development and quality of life in the community," said District 129 Superintendent Jeff Craig. "Most certainly, this investment from the District, the City of Aurora and Advocate Health will benefit West Aurora School District for generations to come."
The campus will be home to the district's new Early Childhood Development Center, new district administration offices, and a new technical training center.
The agreement comes 14 months after a capital needs referendum that identified early childhood and post-secondary training as areas to expand upon, Craig said. State Sen. Linda Holmes, D-Aurora, assisted the district by bringing together representatives of Advocate and the school district.
"This is the result of government, business and school districts working together," Holmes said. "Dreyer has been a member of the community for nearly a century and this is an investment in the community that will enrich education for generations of students to come."