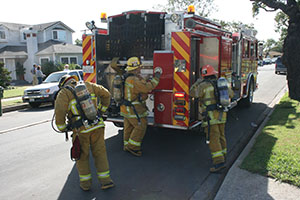 SPRINGFIELD - State Senator Linda Holmes (D-Aurora) spoke out in support of a measure that protects firefighters and has the potential to save taxpayer dollars.
"Despite false information circulating about this measure, Aurora already does this," Holmes said. "This legislation alters nothing, except for the potential to save taxpayer money. Cities that have hired an arbitrator have never experienced a manning increase for fire departments. In fact, by hiring an arbitrator, we can avoid costly litigation and ensure fire departments and municipalities can come to an agreement. "
Before 2011, arbitrators had to hear the concerns of firefighters regarding the number of men assigned to a shift.