Published: Wednesday, June 09, 2021 04:43 PM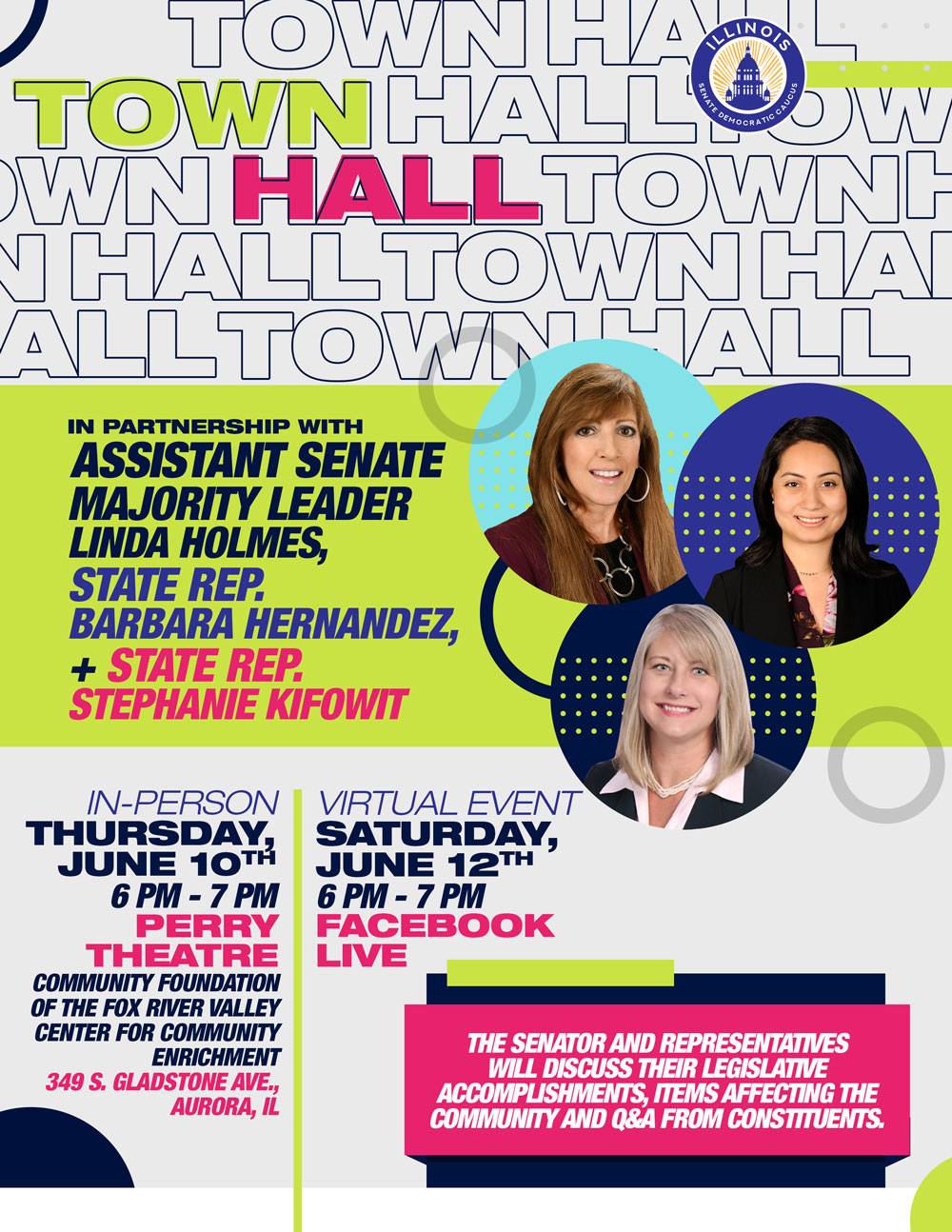 SPRINGFIELD – To share news and answer questions about legislation passed in the recent spring session, Assistant Senate Majority Leader Linda Holmes (D-Aurora) and State Representatives Barbara Hernandez (D-Aurora) and Stephanie Kifowit (D-Oswego) will hold two town halls this week.
"The three of us have successfully carried priority legislation through the General Assembly this year, on behalf of our constituents," said Holmes. "This is a chance to summarize what was accomplished and answer questions from our communities about the positive outcomes for our area."
The three lawmakers are holding two sessions for area residents' convenience. First up is an in-person town hall at 6:00 pm on Thursday, June 10 at the Perry Theatre at the Community Foundation of the Fox River Valley Center for Community Enrichment, located at 349 S. Gladstone Ave. in Aurora. Get details and sign up here: http://ow.ly/UlKY50F4Z9z.
On Saturday, June 12 a second session will be via Facebook Live from 6:00 – 7:00 pm. Get more details, RSVP, then watch here: http://ow.ly/Y97z50F4Zgu.
Both events are open to the public and members of the media are welcome to attend.
Category: New Releases