Published: Tuesday, August 22, 2017 05:49 PM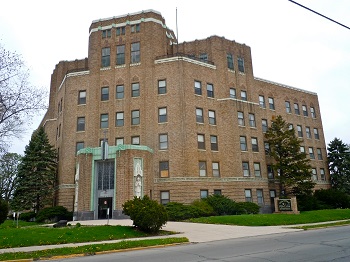 SPRINGFIELD -- Legislation that would increase business development opportunities in downtown Aurora was recently signed into law by Gov. Bruce Rauner. The governor approved a four-year extension of the River Edge Historic Preservation Tax Credit last Friday. State Sen. Linda Holmes (D- Aurora) was the bill's chief co-sponsor.
"Through bipartisan cooperation, we passed a law that will improve the small business climate in Aurora," Holmes said. "By extending this tax credit, we are helping job-creating projects to get off the ground while also incentivizing future business development in empty buildings downtown."
The Historic River Edge Tax Credit was created in 2011 to provide projects with a tax credit for the redevelopment of historic structures in River Edge Redevelopment Zones. The credit covers 25 percent of the rehabilitation costs for a business in a historic building. Friday's bill signing preserves the tax credit through 2021.
In Aurora, the credit helped with the redevelopment of St. Charles Hospital into senior housing. Other proposals include transforming the Hotel Arthur and the Stanley Furniture buildings into a mix of residential and commercial properties.
"The River Edge Tax Credit is an important tool for creating jobs and revitalizing the community," Holmes said. "I appreciate the local leadership and advocates who made the tax credit extension a reality."
In addition to Aurora, the tax credit is available in Rockford, Peoria, Elgin and East St. Louis.
The legislation, Senate Bill 1783, is effective immediately.
Category: Latest