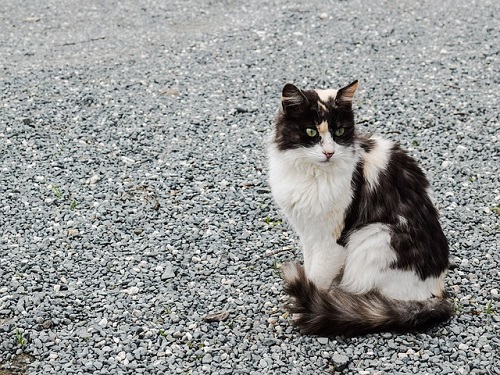 SPRINGFIELD – Legislation to improve feral cat population control sponsored by state Sen. Linda Holmes, D-Aurora, has been signed into law. The measure was created based on recommendations made by the Illinois General Assembly's Feral Cat Task Force, which was established last year.
"This proposal is the product of a year of work among experts," Holmes said. "County governments already have the resources to adequately control the population of feral cats, so why not let them use their funds to do what the experts say is the best way forward? Local governments will do the best job of controlling the feral cat population if the state simply allows them."
Holmes' legislation, which is supported by Best Friends Animal Society, gives counties the option to use funds reserved to spay, neuter or sterilize pets adopted by residents eligible for public benefits for feral cat population management.
"SB 641 is an important local control measure. The simple truth is that the current methods of animal control are inhumane, expensive and ineffective," said Ledy VanKavage, Senior Legislative Attorney for Best Friends Animal Society. "Taxpayers deserve a program that's animal-friendly, more cost-effective and reduces the burden and bureaucracy placed on county animal shelters."
Counties would be able to use animal control funds more broadly for efforts including cat trap, neuter, vaccinate and return (TNVR) programs. TNVR is the favored method for controlling cat populations because it is humane and minimally invasive to the intricate ecosystems in which feral cats live.
"This new law will keep community cats out of shelters, saving taxpayers money and saving the lives of thousands of cats and kittens every year," VanKavage said. "Every county in Illinois should decide to use its pet population control funds to support these programs. Best Friends applauds Senator Holmes for spearheading this cost and life-saving measure."
The legislation, Senate Bill 641, was recently signed into law by Gov. Bruce Rauner. It goes into effect immediately.