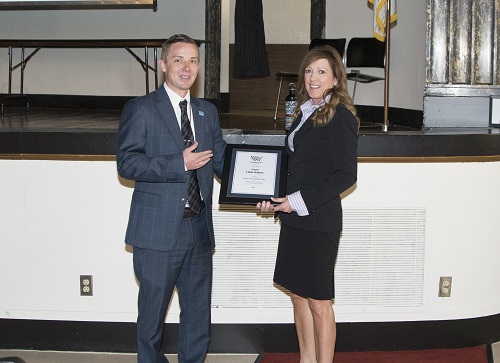 SPRINGFIELD – For her efforts supporting and passing animal welfare bills, State Sen. Linda Holmes, D-Aurora, was awarded this year's Humane Society Legislator of the Year Award.

"It is an honor to receive this award," Holmes said. "I am a lifelong lover of animals, so when I became a senator it was second nature to support legislation that protects animals."

The Legislator of the Year Award is given to the General Assembly member who best advocates for the wellbeing of animals. Sen. Holmes has sponsored numerous animal welfare bills throughout her career. This year, she is sponsoring measures to ban elephants from traveling exhibitions, control feral cat populations and create adoption plans for research animals, as well as several others.

"On behalf of our members, supporters and allies in Illinois, we are proud of the animal protection initiatives that Senator Holmes has championed in our state" Humane Society of the United States Illinois State Director Marc Ayers said. "She is a leader bringing both sides together to achieve amazing advances in our movement and continues to support our efforts to protect companion animals and wildlife, among other important animal welfare protections."

The Humane Society of the United States is the nation's largest animal protection organization. It provides hands-on care and services to more than 100,000 animals each year.