Published: Tuesday, August 07, 2018 04:35 PM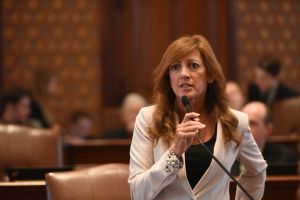 SPRINGFIELD – Young people in Illinois now have increased access to information about human papillomavirus (HPV) under a measure sponsored by State Senator Linda Holmes (D – Aurora) that became law today.
Under previous law, schools were only required to provide HPV information to female students entering the 6th grade. The new law requires schools to ensure that all students, both male and female, receive the necessary information.
Category: New Releases