Published: Wednesday, April 22, 2015 02:34 PM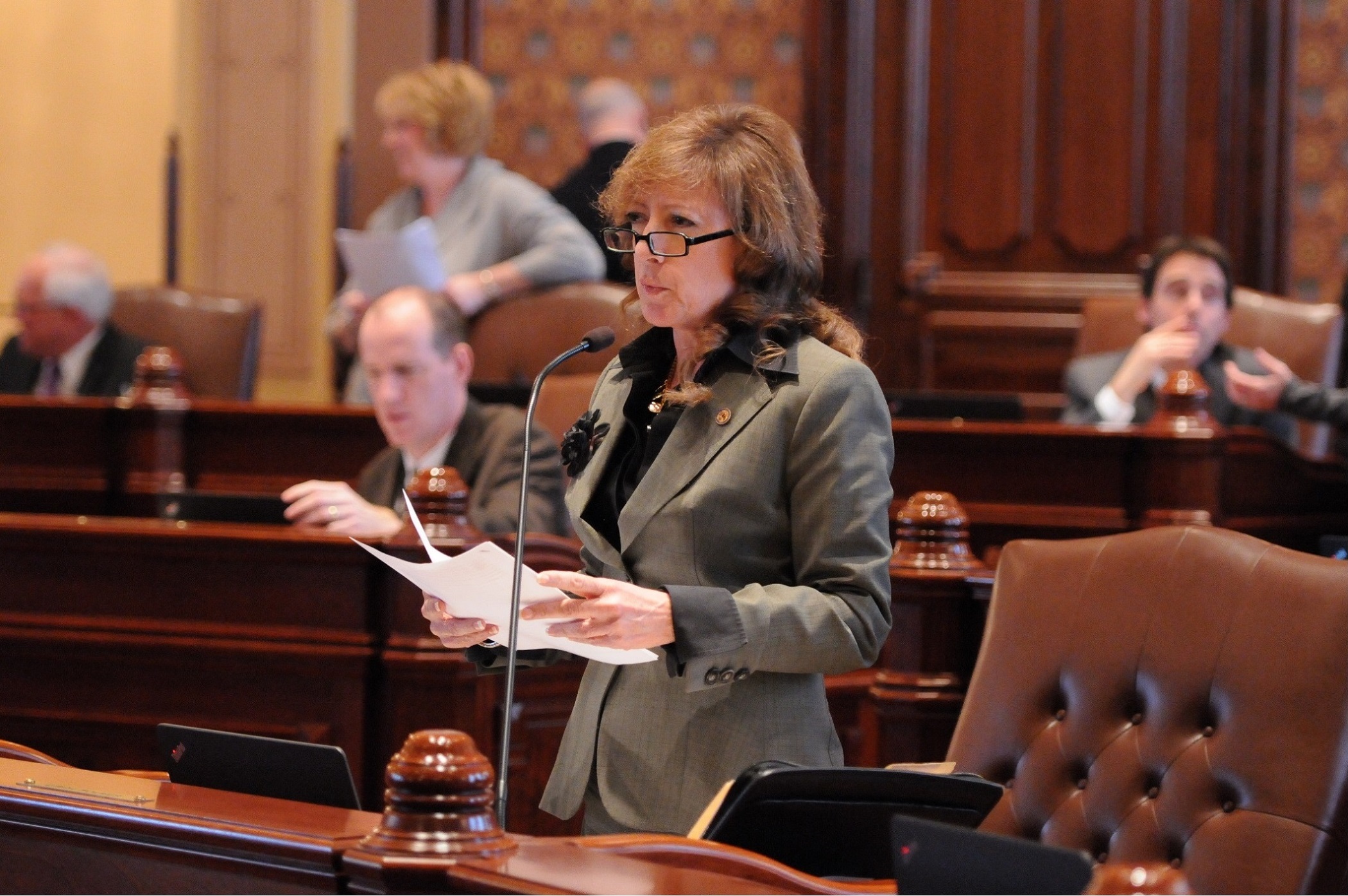 SPRINGFIELD — Collaborating with Illinois Comptroller Leslie Munger to enforce greater fiscal discipline and seek out efficiencies and transparency in state funding, State Sen. Linda Holmes sponsored two proposals that passed the Illinois Senate today.
"I was happy to work with Comptroller Munger on these two common sense proposals," Holmes said. "As we work together to address the state's fiscal difficulties, I'm looking forward to further bipartisan work."
Senate Bill 1404 further clarifies a law meant to bring the accounting practices of all state agencies into line with one another. A 2011 report by the Auditor General's Office discovered that the state had been using more than 260 different accounting systems, many described as "antiquated." The proposal clarifies the auditing practices of state agencies that don't have their own internal auditor.
Originally introduced by Comptroller Judy Baar Topinka before being taken up again by Munger, Senate Bill 1405 creates a task force with the aim of studying state funds and searching for funds that can be consolidated or otherwise eliminated. Doing so would potentially promote greater efficiency and transparency in state operations. Currently, the state maintains over 900 funds. In contrast, the State of Wisconsin maintains about 60 funds, Comptroller Munger said.
"Illinois has more funds than any other state by far, which makes it incredibly difficult to see how state money is spent," Munger said. "There is no reason to have a Fish and Wildlife Fund and a separate Salmon Fund. Isn't salmon a fish?"
"I thank Sen. Holmes for her leadership on these two important bills in the Senate that will go a long way toward improving efficiencies and increasing transparency in state spending," Munger added.
"Our first responsibility to the people of Illinois is good stewardship of state government," Holmes said. "With these initiatives, we're working toward being more watchful and less wasteful."
The two pieces of legislation proceed to the House for consideration.
Category: New Releases