Published: Friday, April 03, 2020 12:21 PM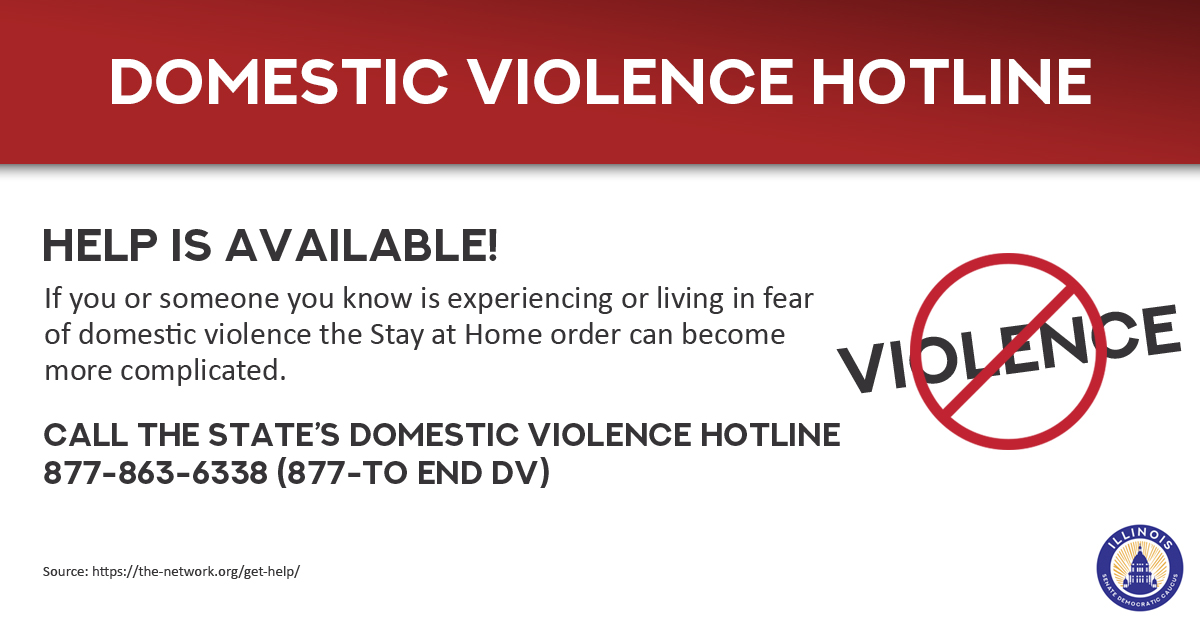 Aurora, Ill. – Most of us are staying home to stay safe during the COVID-19 pandemic, but for many survivors of sexual assault and domestic violence, home isn't a safe place.
Assistant Majority Leader Linda Holmes (D-Aurora) supports Gov. JB Pritzker and the Illinois Department of Human Services for expanding services for domestic violence and sexual assault survivors.
"Survivors of domestic violence and sexual assault survivors live in fear," Holmes said. "Staying at home now means they have nowhere to go and no one to watch out for them. I can't imagine how scared some of these people are in an already worrisome time."
Category: New Releases