Published: Thursday, May 21, 2020 09:11 PM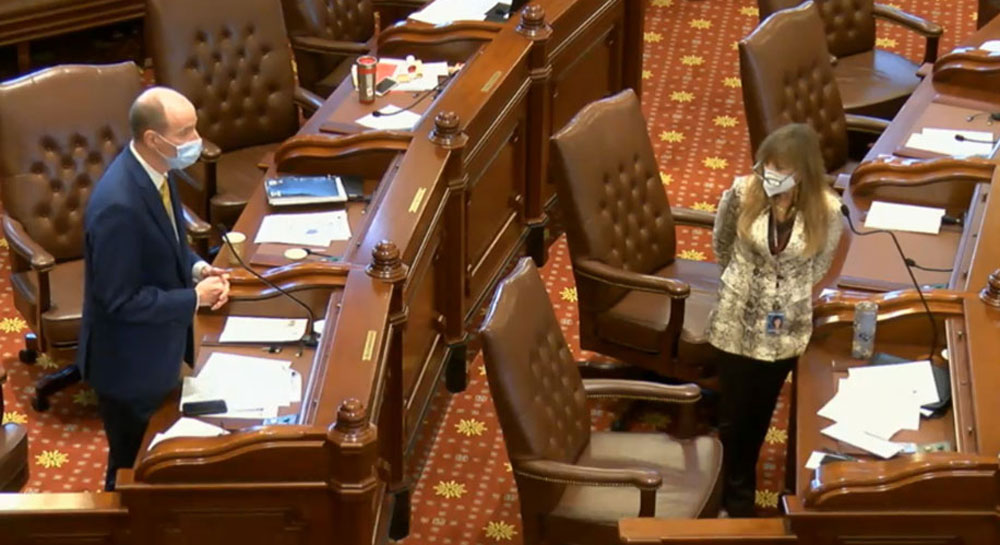 Legislation addresses federal unemployment aid, employee safety, benefits
SPRINGFIELD — To protect essential workers and incentivize employers to provide the best protective measures possible in the workplace during the pandemic, State Senator Linda Holmes (D-Aurora) led the effort to pass a comprehensive labor and workers' compensation plan out of the Illinois Senate Thursday.
"This is an agreement between business and labor that ensures better protections for employees and clear, consistent guidelines to ensure employers know how to operate safely," Holmes said. "I'm grateful for the spirit of cooperation that allowed us to work quickly and decisively to pass this plan."
House Bill 2455, sponsored by Holmes, ensures Illinois continues to qualify for federal relief packages by extending unemployment benefits, waiving the one-week unemployment insurance waiting period, and expanding eligibility for unemployment to non-instructional education employees, such as lunch workers and teachers' aides. Employers would also not be charged for unemployment benefits paid to those out of work due to COVID-19 for benefits issued between March 15, 2020 and Dec. 31, 2020.
Category: New Releases